The STEM Summer Camp for Future Problem Solvers is held annually at the USMSM SMART Building in St. Mary's County. The FREE camp is for high school students who are interested in the STEM (science, technology, engineering, and mathmatics) fields of study. Students learn engineering and math skills as well as how to collaborate and work together.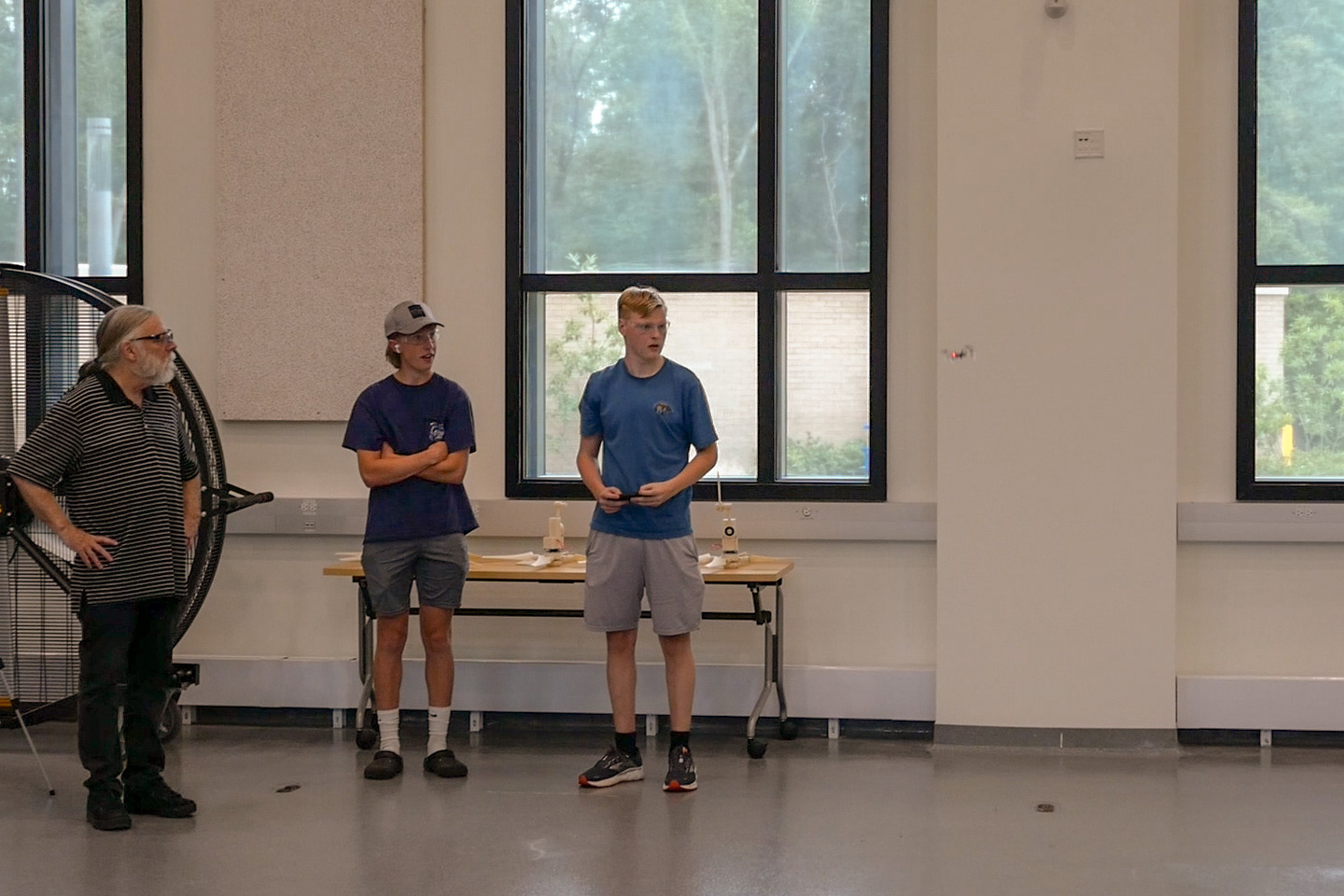 Program Highlights:
Computer-aided design (CAD) and 3D printing
Mechanical testing with a wind tunnel
Building electronic circuits
Human-machine interaction through coding (programming in C, Python, MIT App Inventor, ChatGPT)
Controlling machines with microcontrollers (electronics, sensors, IoT, robotics)
Projects

Generating electricity with windmills
Autonomous drone
Autonomous land rover
If you'd like to learn more about the summer camp, please read our story on the 2023 camp.
Please stand by for information on the 2024 summer camp. If you would like to receive updates via the MATRIX Lab newsletter, please email Communications Coordinator Lauren Bacon at lbacon1@umd.edu. The camp is a joint effort between USMSM, the UMD MATRIX Lab, the UMD Electrical and Computer Engineering program, and the UMD Mechanical Engineering program.
2023 Information and Application
Top